You've finally booked your first driving test! Whether you've just turned seventeen and can now get your provisional licence, you've finally plucked up the courage, or you need to learn quickly, having your first lesson can be nerve-wracking. At Philip Chappell Driving Tuition students can expect two free hours to get them started. Read these tips to help you get the most out of your first driving experience.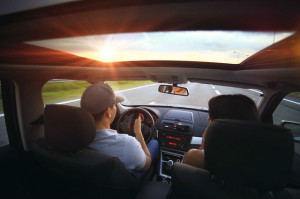 Be prepared before your lesson
It may seem basic but there are certain things you can do to set you more at ease before you get in the car. Maintain a regular healthy routine with no alcohol (!) and a proper sleep the night before, followed by breakfast and lunch where relevant. Be sure on all of the details of your lesson. Don't forget to:
Wear comfy, non-slip shoes
Take glasses if necessary
Have both parts of your provisional licence
Be patient and don't rush
When your driving instructor picks you up you will not be asked to get in the driving seat straight away! They will talk you through the basics to get you more acquainted with the driving controls. Remember – it's only your first lesson so you will not be expected to know anything or understand everything straight away. Putting pressure on yourself or trying to rush the process along will only set you back.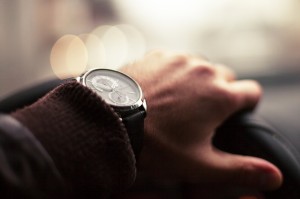 Take in all the advice you can
Be attentive throughout the course of your lesson and take in all the advice your instructor gives you. Don't worry too much about having to remember everything from the start though. Your instructor will continue to refresh your memory on the basic skills to begin with. Once you are comfortable, then you can go on to learn other essential skills. If there is anything you are unsure of or don't completely understand, don't be too shy to ask – your instructor is there to help you!
Everyone makes mistakes
Many learners become frustrated when they make mistakes but all drivers can truthfully share stories about things they have done wrong, regardless of how long they have been driving. A good and confident driver will become more alert to any mistakes they may continue to make, and specifically address these throughout their driving experience.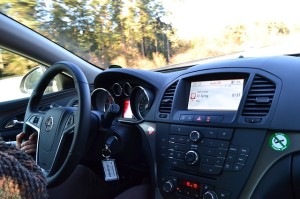 Learn to enjoy driving!
Avoid becoming so overwhelmed with nerves that you do not enjoy your first lesson. If you learn to love driving from the beginning, you are likely to continue in this way. Don't lose focus of why you are learning to drive: it may be for a job, to support your family, or just as a skill to tick off the list. Whatever your reasons, keep these in mind to help you stay motivated and make the most of your lessons – driving is not a cheap life skill after all!
To book your first driving lesson, get in touch with Philip Chappell Driving Tuition today. Find out more about the services to get you started with your driving experience. Read through the rest of the blog articles for further driving guidance and tips.