In order to gain your driving license you will need to pass a theory test as well as your practical driving test. Although many people shrug the theory test off as easy, preparing properly for it is vital to passing first time. At Philip Chappell Driving Tuition we can help you tick off the first step in getting your licence with these quick tips.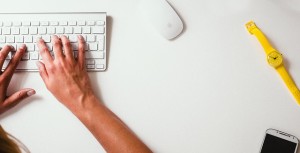 Understand what the test involves
Before you even start preparing you need to know what the test will involve. There are two parts of a driving theory test which both need to be passed to achieve your certificate. The format of the multiple choice questions includes:
50 multiple choice questions from a possible bank of over 1000
At least 43 questions need to be answered correctly to pass
The test will last for a maximum of 57 minutes
Understanding The Highway Code
Knowing traffic signs
Questions testing further essential skills
The hazard perception task requires a pass mark of 44 or over out of a potential 75.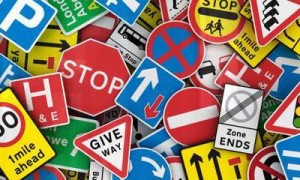 (via Ingenie)
Get your instructor to test you
Talk to your instructor prior to your theory test planning and they will be able to offer advice and guidance to help you pass. During your lessons ask your instructor to test you on possible multiple choice questions. Having an understanding of The Highway Code is all part of the test so make sure you are comfortable with all the essential skills of driving and road usage. Also, as you are driving past traffic and road signs tell your instructor what they mean.
Pick up a copy of the DSA Theory Test Handbook
The DSA (Driving Standard Agency) have produced their own Theory Test Handbook which can be picked up from all good bookstores or online retailers. As well as offering useful tips, the handbook will give you example questions for you to practice. All revision is good revision!
Practice your hazard skills online
The hazard perception task is a little bit more flexible. Made up of a series of video clips, you will be guided through a sequence of various potential driving hazards. When you spot a hazard you will be required to click the screen although be careful of clicking too often and randomly as this will deduct marks from your end score. There are many websites that offer software to mimic the hazard perception task and a number of DVDs available to help you brush up on your skills.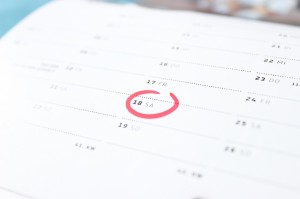 Set a date for your test
Once you set a date for your test there is no going back. Having it in your diary will spur you on when it comes to revising and will motivate you to achieving your full driving licence. Head to the official government website to find the nearest centre for you, out of a possible 160 test centres nationwide. The total cost is around £30 but make sure you have your provisional licence before you book!
Here at Philip Chappell Driving Tuition receive specific help with your theory test through the free theory programme offered to all driving students. If you are looking to learn to drive in Exeter, get in touch today to book your first lesson! Find out more about the hazard perception test in our next post.